Director of Training, Planning & Assessment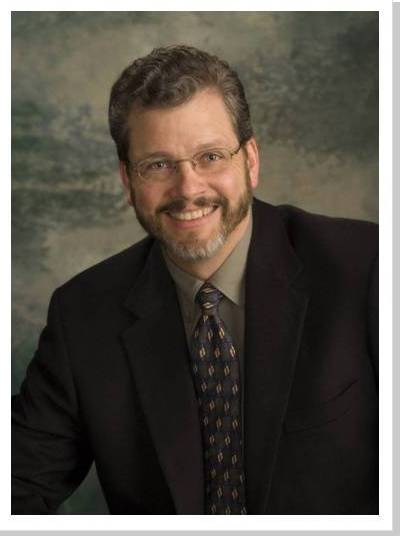 John H. Campbell's work in training development has received national attention for innovation and impact. His strategic planning efforts have won praise for his commitment to clarity, practicality, and simplicity. His research expertise and marketing experience allow him to uncover the fine points of an issue and to design solutions that fit the problem. His skills in managing group dynamics assure that when he is facilitating contentious issues, that the job will be done right.
John's interest in applying his professional skills to community problem solving grew out of recognizing the need for such approaches in his own community. A graduate of Harvard University, he has extensive professional experience in management consulting, market research, and training design. He also has firsthand knowledge of the dangers of living in a neighborhood impacted by criminal and nuisance activity and direct experience in mobilizing neighbors, landlords, and public agencies to clear up such problems.

Since 1989, in addition to supporting the research work of CDRI, John has been providing powerful trainings for city and county leadership, public safety personnel, community organizers, landlords, business owners, and resident groups to help improve the problem solving ability of each and the ability of all to coordinate their efforts to achieve their common goal.  He also develops and implements evaluation tools and engineers strategic planning solutions for the mystery of how the theory of "problem solving" and community-oriented government can become a community-impacting reality in today's cities, towns, and counties.

Whether John is assisting your organization with research, training, strategic planning, or simply providing a keynote speech to set the right tone at your next convention, you can rely on him to help elevate the level of thinking, inspire better innovation, and help your organization stay focused on the mission at hand.
---
Education/Background
Harvard University, Cambridge, MA. B.A. English and American Literature and Language. Cum Laude General Studies. 1979. Phillips Exeter Academy, Exeter, NH. 1975 (graduated Dec. 1974).
Supplemental training in statistics and market research techniques at Portland State University and The Burke Institute. 1983 and 1984.
---
Author
---
Community Service
Executive Committee, Tom Potter for Mayor campaign, Portland, Oregon, 2003-2004.

Board member, The International School Board of Trustees; President, The International School Parent Teacher Organization, 2002 to 2003.

Awarded: Special Officer, Beaverton Police Department. Honorary Reserve Police Officer, City of Beaverton, Oregon. Sworn in April, 1998.
Awarded: 1998 Commercial Crime Prevention Award, Crime Prevention Association of Oregon.
Awarded: Certificate of Appreciation for participation in "Neighbor Safe" crime prevention project, Mayor Vera Katz, City of Portland, November, 1996.
Guest Lecturer: Criminal Justice Program course in civil law, Portland Community College, 1998 to 2000.
Member, Multnomah County Landlord-Tenant Task Force, 1993 to 1994.
Member, Citizens Advisory Group on Quality Rental Housing, 1991 to 1992.
Member, Community Policing Work Group, Portland Police Bureau, 1989 to 1991.
Vice President: Sabin Community Association, 1989 to 1991; Subcommittee Chair: Public Safety Advisory Committee, 1989.
Chair: Public Safety Action Committee for Inner Northeast Portland, 1989 to 1991. Member 1992. Founding chairman.

Born, raised, and currently lives in Portland, Oregon.